Your Design & Support Team
Scale your business with our flexible and affordable subscriptions. You will have a crew of expert designers, illustrators, developers and animators at your finger tips.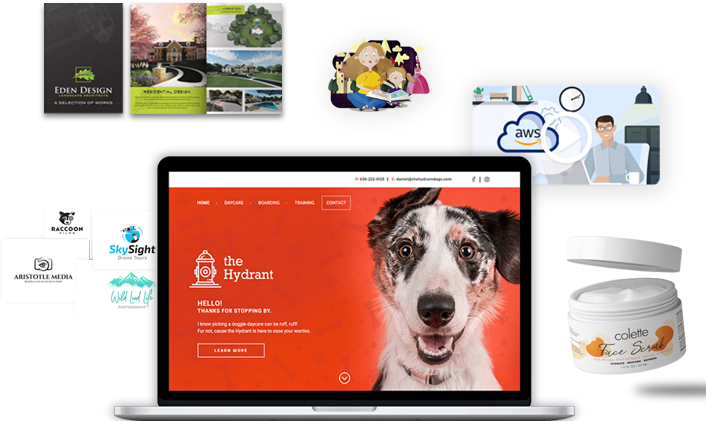 Your on-demand design & development team with scalable solutions for one-off projects and companies with on-going needs

What They're Saying
Customer Testimonials
Awesome & consistent design work. The team is always responsive.
Great service, with fast turnaround, and quality execution!
F.A.Q.
Frequently Asked Questions
Q: What are the cancellation terms?
A: There are no contracts or cancellation fees. You may cancel at any time, and the cancellation will be effective the next billing period.
Q: What are support credits?
A: Support Credits are used to access support services. Each credit represents 15 minutes of support time. Each Support Request requires a minimum of 4 credits, and then 1 credit intervals there after.
Q: What do additional Support Credits cost?
A: Additional Support Credits can be purchased for $18.75 each. For clients with a Support Silver or Support Gold subscription, additional Support Credits can be purchased for $12.50 each.
Q: Do Support Credits Expire?
A: Yes unused support credits expire at the end of each monthly subscription period.
Q: Do you support e-commerce sites?
A: Yes, we support & maintain e-commerce sites of all sizes. Our team specializes with WooCommerce, but can support any WordPress e-commerce platform you are using.
Q: What is unlimited maintenance support time?
A: Unlimited maintenance support time means that all maintenance activities are fully covered by your subscription.
Q: How do I access graphic or web support services?
A: With your Website Maintenance subscription you receive access to our full support team for on-demand graphic and web support. Simply send a support request or contact us with your needs. On-demand graphic and web support is billed at $75/hour or access our Preferred Rate through one of our premium Support tiers.
Let's Chat
Not sure which package is right for you or have other questions? We are available for a no-obligation chat.